The Latest News and Ramblings
A place to share various news, stories and video about wine, travel, winemaking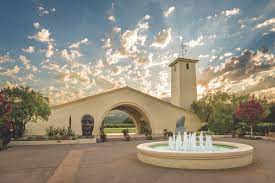 Often you will hear debates about whether winemaking is science or art. This is a question that opens a lot of discussion and is one that makes me reflect back on my career.
They say your passion is what you would spend the rest of your life doing for free. I feel so lucky to have found my passion at an early age. In so many ways I feel that winemaking chose me. I did not start out to become a winemaker. Like many seventeen-year-olds coming out of high school, I had no idea what I wanted to do. I took a summer job my brother set up for me in a men's clothing store where I spent my first two weeks in the tailor's shop pressing clothes. I was miserable, and after a couple of weeks, my oldest brother, who had just taken a job as vineyard manager at Paraiso Springs Vineyards, checked to see how things were going and I said, "this is not my calling". Fortunately for me, he said he had a job for me cleaning a mobile grape press. I took the job and went to work Monday morning at 6am. For the next two weeks, for 10 hours a day, I hand scrubbed a mobile grape press with Scotch-brite pads and TSP. My first experience in the wine industry was cleaning and sanitation (the most important lesson a winemaker can learn). Once I finished the press, I was asked to see if they needed help in the shop. Over the next couple of weeks, I was changing oil on tractors, welding farm equipment, and helping prepare a fleet of thirteen grape harvesters for the coming harvest. I learned how to work on hydraulics, troubleshoot electrical systems, fabricate, and fix equipment in the field in the middle of the night. There, I learned the value of problem solving, and being handy and I still use these skills every day. Later that summer, the owner called me in and asked if I would be interested in doing grape maturity sampling. Since it involved some basic chemistry with a pH probe and titration I was in heaven, as the only classes I had enjoyed in high school were chemistry and agriculture. Every day I would sample different vineyards then spend the end of the day presenting my results of Brix, pH, and Ta to the owner. He would also ask me to explain what pests or diseases I saw when I was walking the vineyard and from doing that, I learned the basic problems encountered in vineyards, how grapes mature and how decisions are made at harvest.
At the end of the summer, Paraiso Springs held a release party, and I was invited to attend. I met their winemaker and was able to see how he interacted with the customers, holding court, and telling stories. Everyone loved meeting the winemaker. I learned a lot that first summer and asked the owner how you become a winemaker. He said go to UC Davis, they have a degree. Both my parents went to Davis and my maternal grandparents went to Davis, so needless to say I was enamored with the idea of a legacy. I worked for Paraiso Springs every summer and winter break to help pay for college and to get experience. When I finished my degree in Fermentation Science, I decided to stay an extra year to complete the Master Brewer's program. I took a job as an Assistant Brewmaster and found myself bored with brewing the same batches over and over and yearned for the ever-changing nature of the wine industry. After a year, I moved to Napa Valley to start from the bottom at Robert Mondavi Winery and worked my way up to Director of Winemaking at age 26. Working for Robert Mondavi opened my eyes to the world of wine and the vast experiences it represents. Whether it was the architecture and design of Cliff May found in the iconic arch and tower, the sculptures by Beniamino Bufano, the annual summer concert series, or the host of culinary events every year, we were always immersed in the culture of wine, food, and the arts at Robert Mondavi. We honed our craft while continuously pushing the envelope on research in both the winery and the vineyard. Selling wine was a big part of a winemaker's job at Robert Mondavi and I learned quickly how to present my wines to large groups of people and to hold court by telling great stories at a winemaker dinner. While in charge of our Joint Ventures in Italy and Australia I was lucky enough to experience the best of the old-world tradition and New World techniques that is very reflective of my winemaking style today. As I look back on my time at Robert Mondavi Winery, I feel truly lucky to have had the opportunity to experience so much.
After 25+ years as a winemaker I have come to believe winemaking is not just art, or science. Wine is history, travel, theater, engineering, biology, chemistry, physics, food, literature, education, spirituality, and so much more.
This quote by Robert Mondavi sums it up best: "Wine to me is passion. It's family and friends. It's warmth of heart and generosity of spirit. Wine is art. It's culture. It is the essence of civilization and the art of living."
Cheers,
Scott
Blog
Recent Posts
February 3, 2023

October 6, 2022

July 6, 2022

April 6, 2022

January 3, 2022

December 1, 2021

February 24, 2021

February 26, 2018

February 21, 2018

February 5, 2018
Blog Categories
Our Writers
Blog Archives